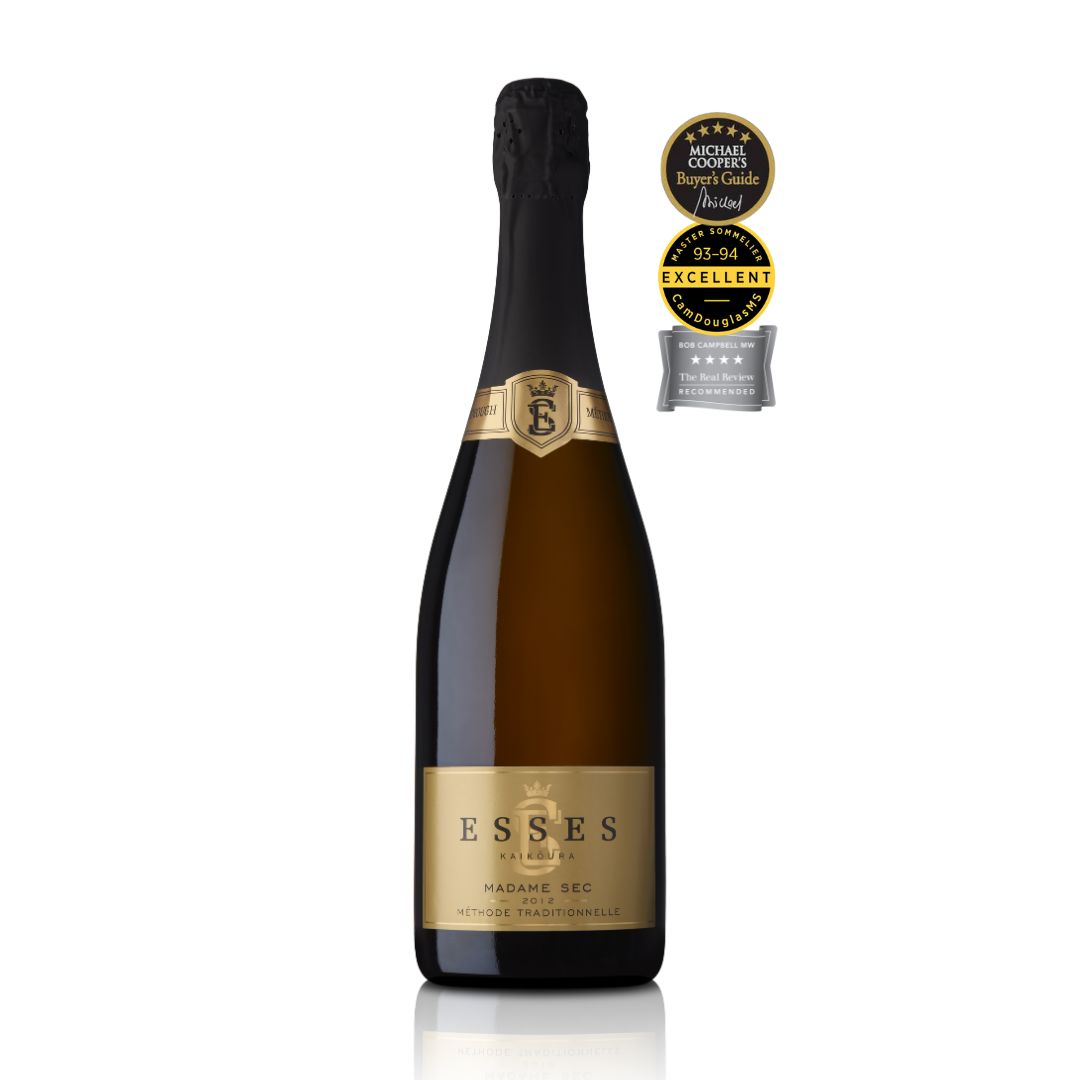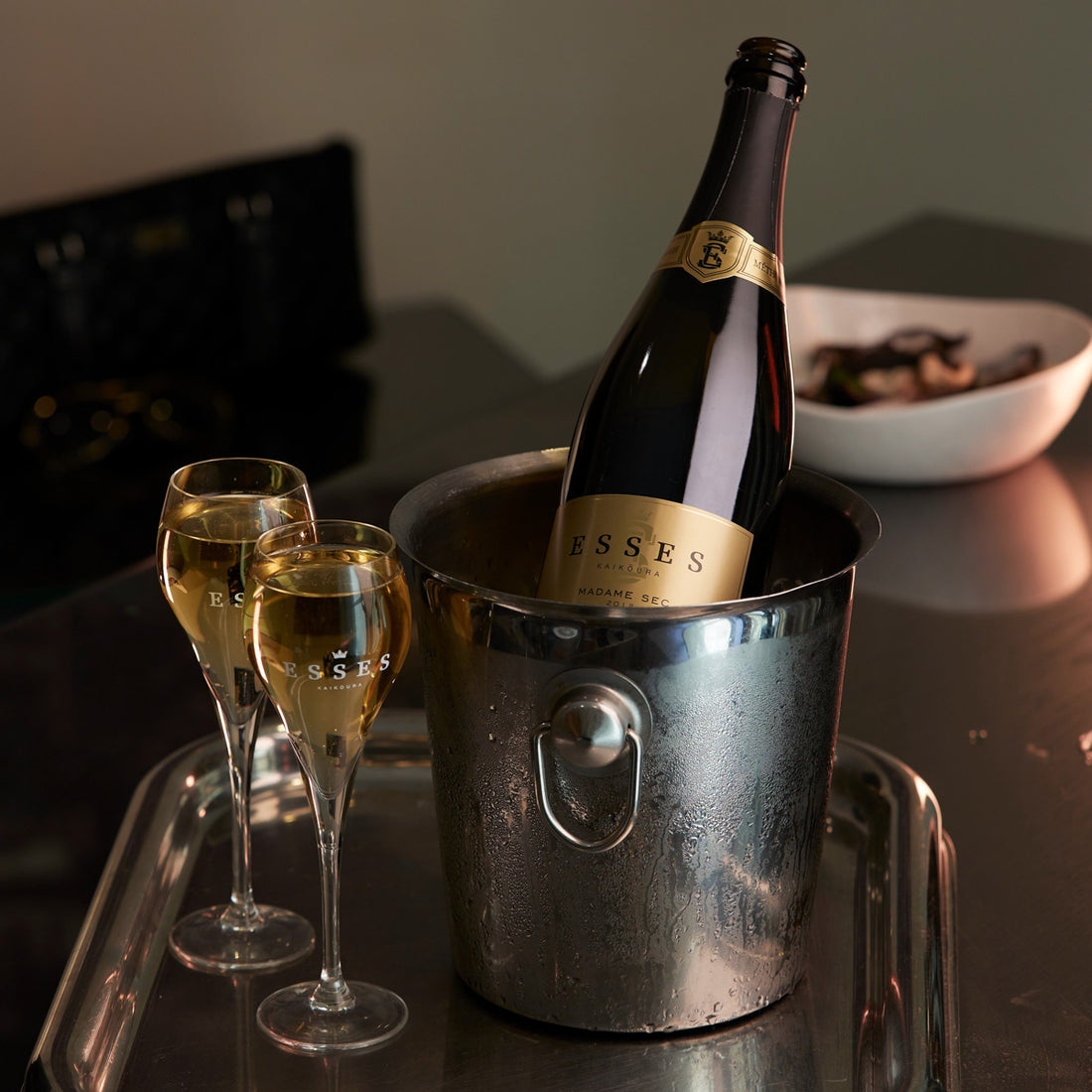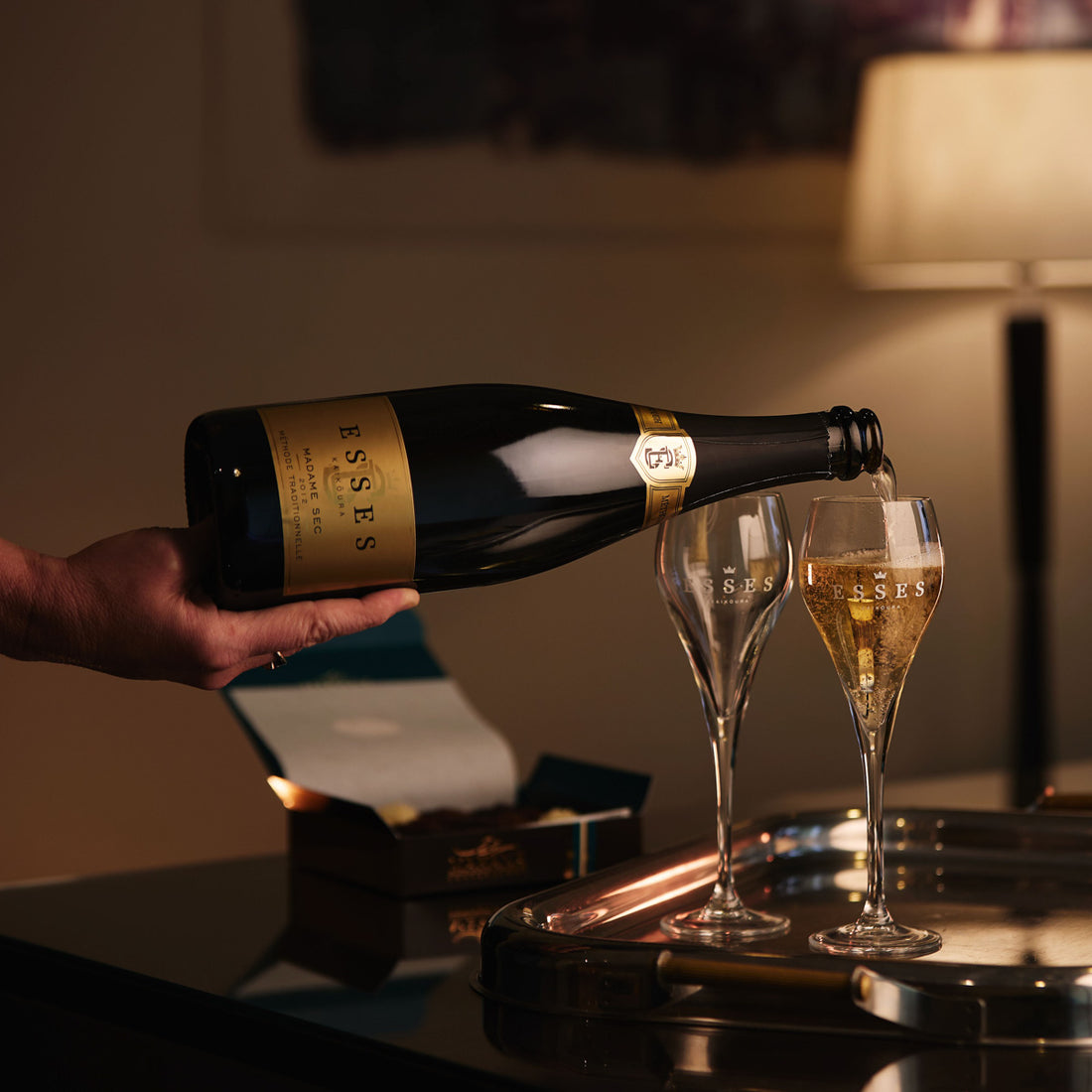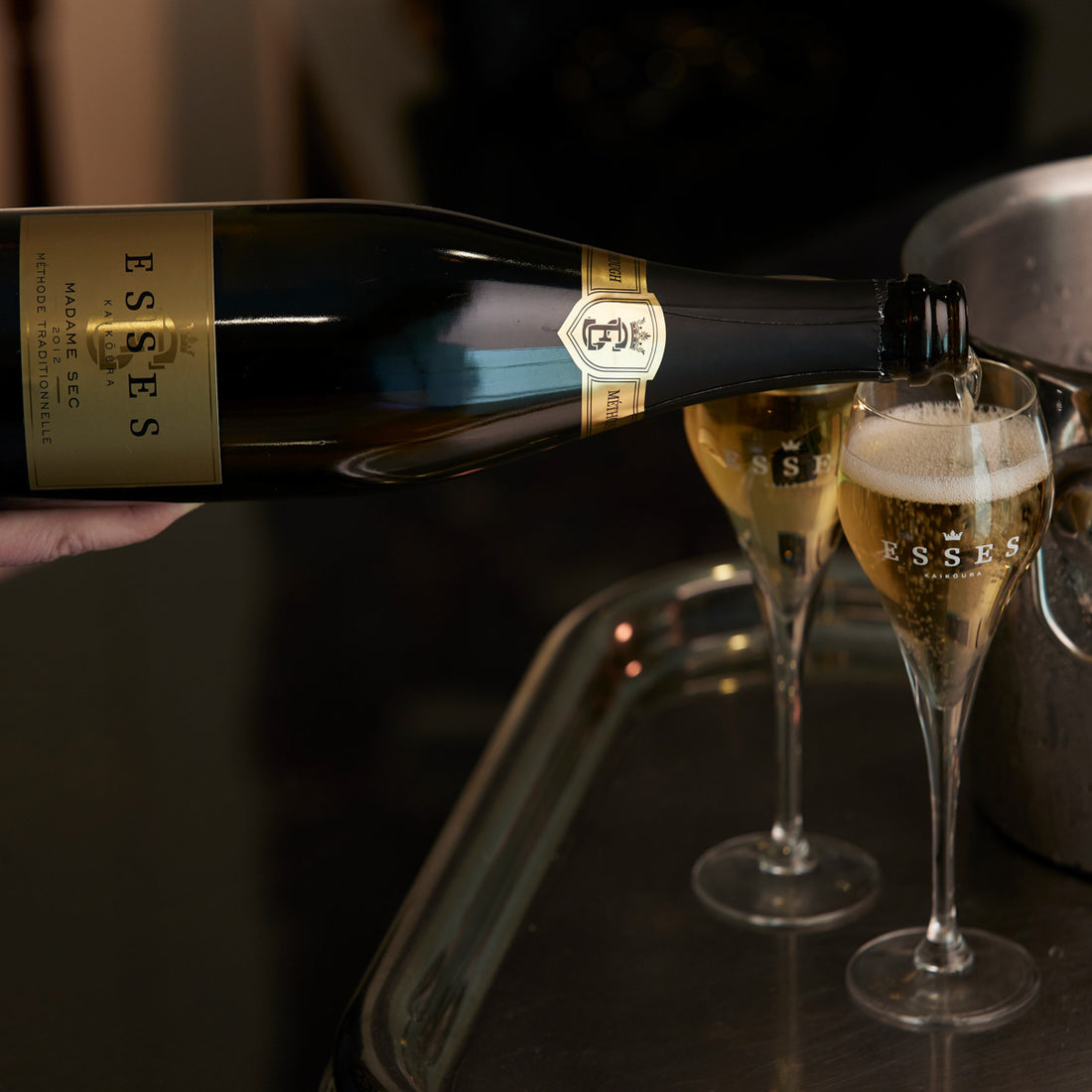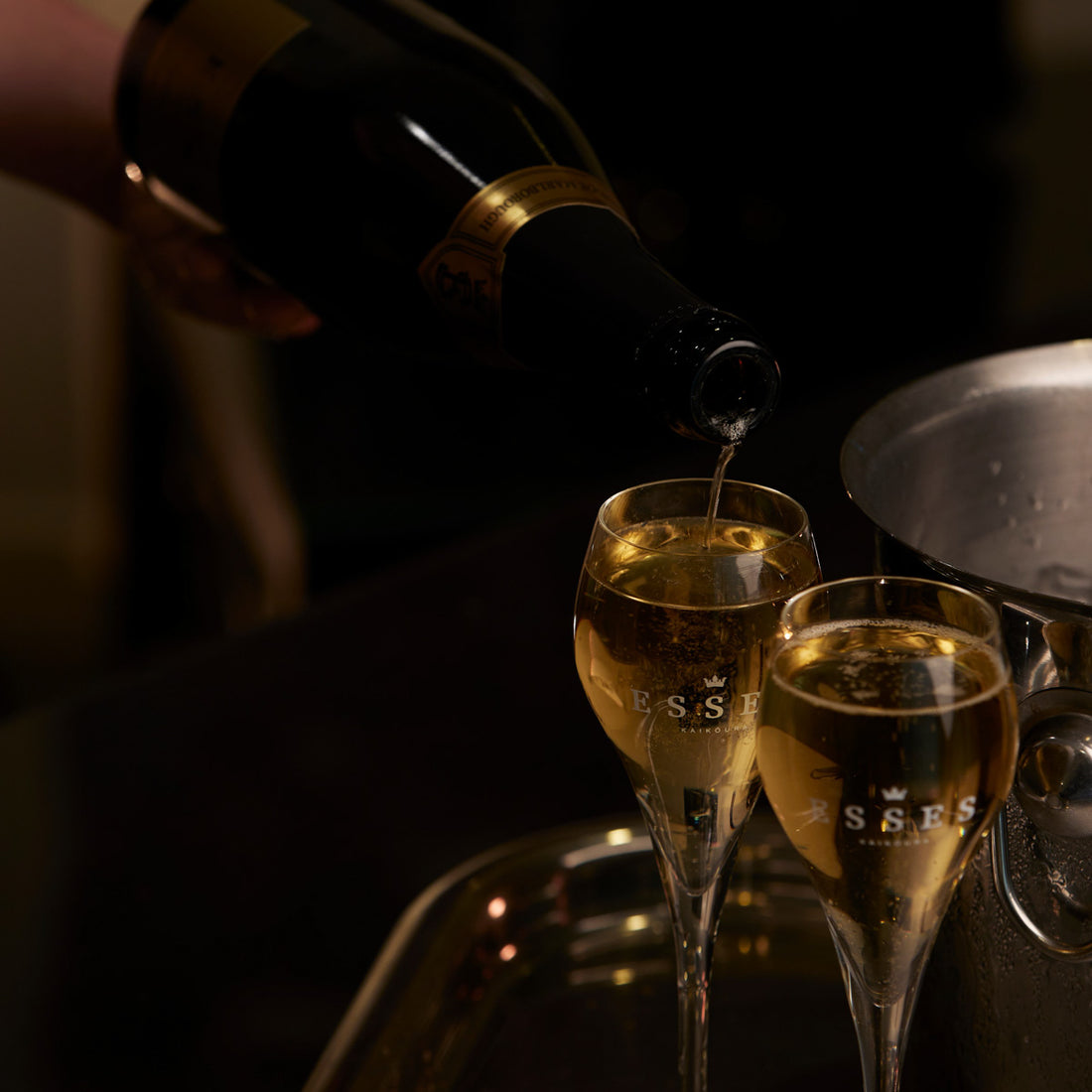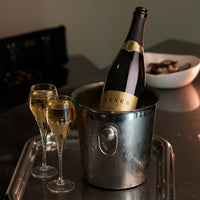 Madame Sec – 2012 Vintage Sec Cuvée
Luxurious. Rich. Decadent.
Madame Sec exudes luxury, depth, and maturity. Golden, honeysuckle nose with rich nuances of butterscotch and caramel and balanced with lingering acidity.
Delivery is available New Zealand-wide with free delivery within Kaikoura district. 
For orders submitted before 11am, shipping usually takes 2-3 days however delays may occur due to current challenges around COVID-19. If you order is urgent, do not hesitate to contact us.
Grand Vintage
Madame Sec is the first of our Grand Vintage, having had 9 years on lees.
Madame was originally released in 2016 after 36 months on lees, receiving a rating of 95/100 for Bob Campbell.
Madame has matured for another 6 years in the bottle and has developed beautiful-aged characteristics of butterscotch and caramel with balanced acidity.  We have enhanced these decadent qualities through having a slightly higher dosage, creating Madame Sec.
This is an exclusive limited release.
Only 164 bottles made from our stunning pinot and chardonnay 2012 Madame vintage, to create this luxurious Sec Cuvée.